"I decided to get braces as an adult because I had a lateral tooth that has always been just a bit out of place. Dr. Cooper and I tried a few different options using retainers, but we finally decided a few months of braces would do the trick! As it turned out, I got my braces on the same day as my daughter - not the mother/daughter day most would expect, but we went with it! I opted for the ceramic (tooth colored) brackets so they wouldn't be as noticeable and I really love how they looked! Now that my braces are off, I'm so pleased with how straight my smile is. It's never too late to have the smile you want!"
-Melanie R.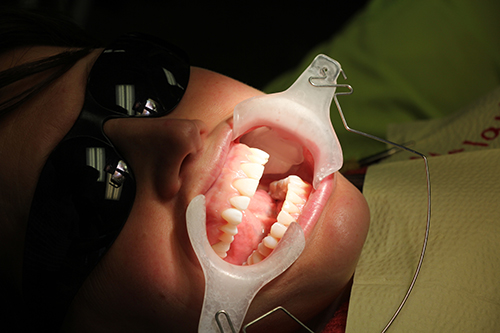 My teeth have been scrubbed and I'm ready to get started!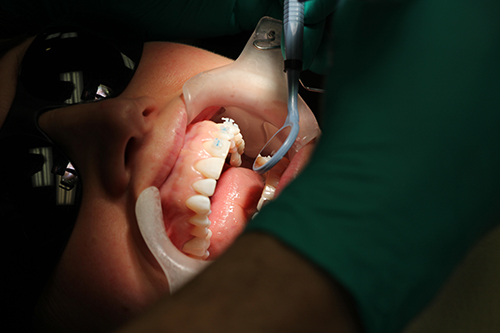 The brackets are placed. The blue marks will disappear.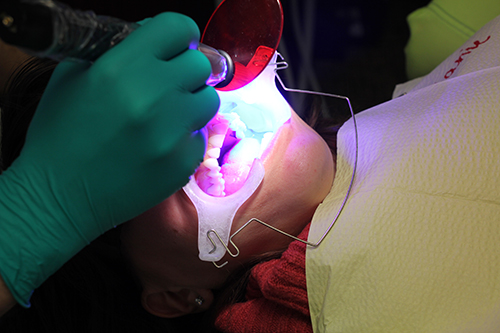 Ultraviolet light is used to cure the bonding material.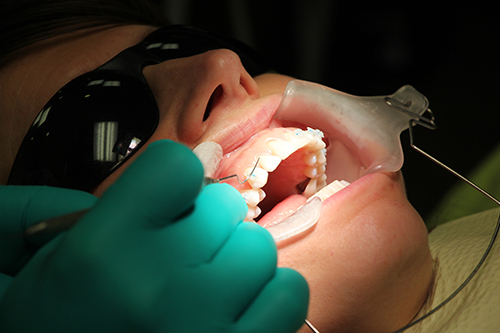 Dr. Cooper conducts a final check.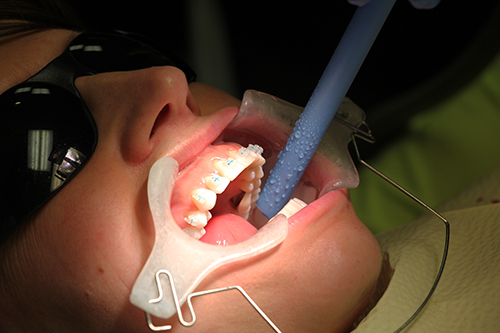 My teeth get a thorough rinsing.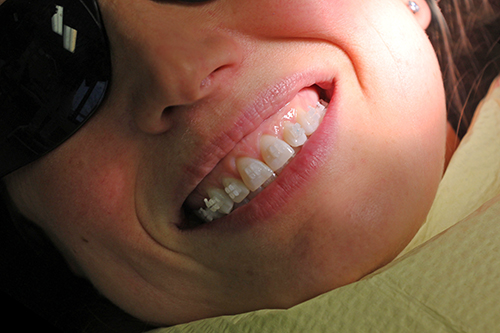 The brackets are all in place and I'm ready for the archwire.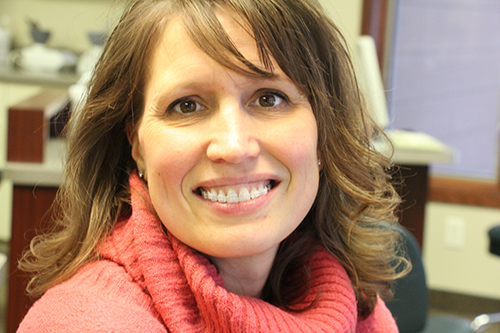 I love these ceramic brackets!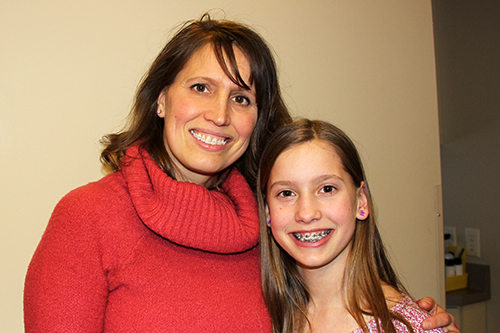 Mother/daughter day at Bemidji Orthodontics!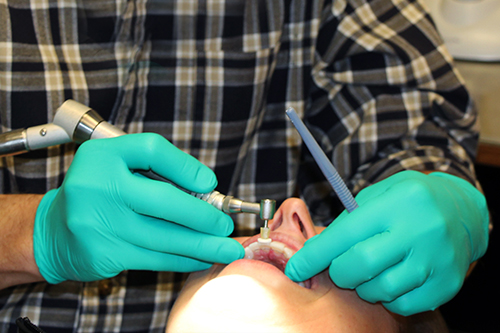 Once the brackets are off, Dr. Cooper removed excess cement.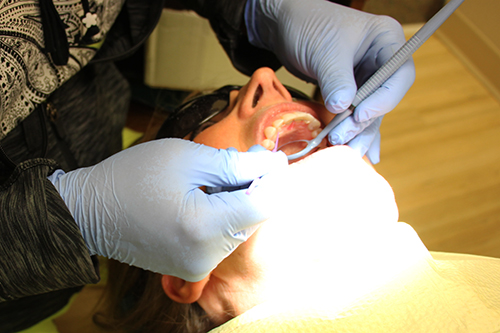 A wire is placed behind my teeth to help keep them in place.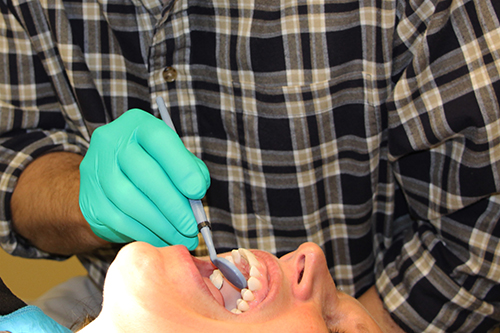 Dr. Cooper checks to see everything looks good.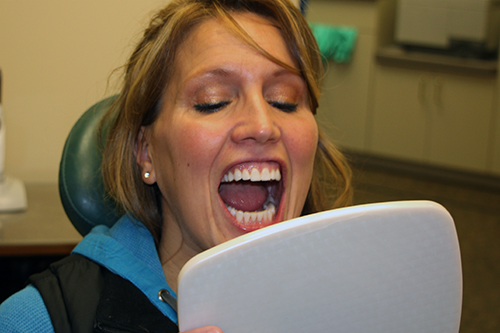 Feels so great to have them off!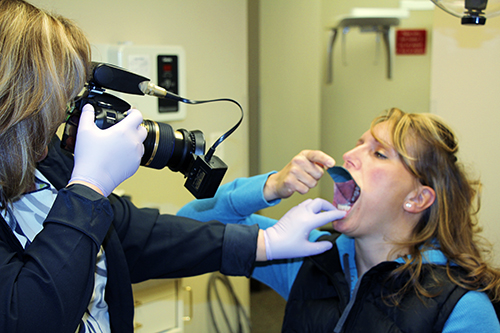 Barb takes photos for my records.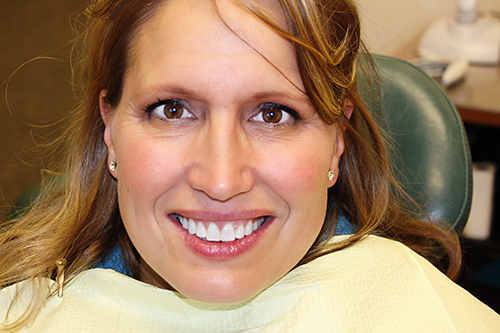 I'm so amazed with the results!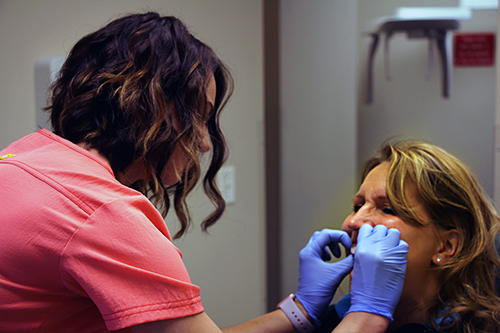 Brianna fits my retainer for me.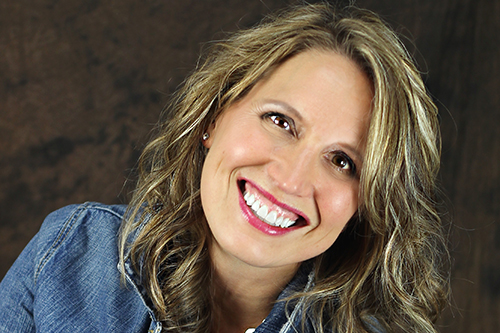 It's never too late to get the smile you want!